Andrei Soran
Chief Executive Officer
A highly experienced executive, versed in running large, multi-location complex organizations, Andrei led four successful turnarounds, managed multi-hospitals large systems, partnered with PE firms several times, and participated in two successful exits. Andrei has a demonstrable history of operational excellence, creating significant growth, efficiency improvements and quality outcomes for the organizations he worked with. Of note, he attained the budgetary, quality and service goals for all the teams he served in the last 14 years. He had a path of continuous growth with every new position and challenge he undertook. A champion for Quality of Care, Andrei is a Physical Therapist and served as a Malcolm Baldrige Examiner.
Recently, he was recruited to lead Trident USA Health. With net revenues exceeding $450M and over 5,300 employees serving customers in 37 states, TridentUSA Health Services (tridentusahealth.com) offers a total clinical services platform for Skilled Nursing Facilities, Assisted Living Communities, Continuing Care Retirement Communities, Home Health Agencies, Hospice, Hospitals, as well as the Government and Industrial sectors states across the U.S. Andrei guided TridentCare, through a successful financial and operational restructure. In the process, he helped streamline operations, and increased profitability from an EBITDA run-rate of $2 mill to $26 million. The company renegotiated its debt structure commitments from $700 million to $150 million through the Bankruptcy process. TridentCare emerged from the reorganization in 2019.
As CEO of Verity Health, a six-hospital system in California, with $1.5 billion in revenues, over 8,000 employees, Mr. Soran executed on an $82 million EBITDA performance improvement in one year, acquired several practices, a management company, five surgery centers and recruited more than 350 physicians. While leading through difficult circumstances, Andrei oversaw the transition from a holding strategy to a centralized operation and recruited over 30 executives to join him. The company managed to refinance the venture and execute several Real Estate transactions. He successfully participated in the sale of the company.
Previously, he served as the COO of Detroit Medical Center, an eight-hospital system in Michigan with $2.4 billion in revenues, and 10,000 employees. There, he helped improve costs by $40 million, EBITDA by 65 million, coordinated ACO's, health plan, and directed $850 million in capital deployment. An expert in Lean Management, he centralized management activities creating economies of scale.
He is a clinician, a Board Certified Orthopedic Physical Therapist, with knowledge in most care settings across the continuum, ranging from Acute Care to Post Acute, Nursing Homes, and Home Care.
Married with three children, he resides in Newton, MA. He was a professional athlete and did spend significant time in the Service. When he is not editing his Bio, Andrei enjoys working on his Private Pilot Certificate and playing golf.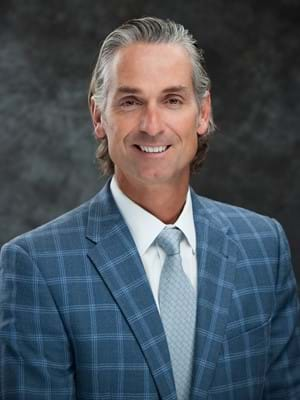 Mark Bell, MD, FACEP
Founder and Director
Mark R. Bell, M.D., F.A.C.E.P., is the Co-President and Founder of Pipeline Health LLC, based out of Los Angeles, California.
The company owns and operates eight hospitals across the country as well. He's also the principal and co-founder of hospital and non-hospital based physician practice management companies in the fields of emergency medicine, hospitalist medicine, anesthesia, and urgent care.
Over his 30 years in the healthcare industry, Dr. Bell's expertise includes hospital efficiencies, physician outreach, paramedic education, strategic planning, data analytics and leadership training.
Prior to co-founding Pipeline Health, Dr. Bell served as President and Co-founder of Benchmark Hospitalists, as well as President of Emergent Medical Associates, a large Los Angeles based emergency medicine management company. During his tenure, the companies grew to be the largest hospital based physician groups in the Southern California market and continue to thrive and grow. He also served as Managing Partner of Avanti Hospitals and over the course of a decade participated in the growth and expansion of the hospitals in the greater Los Angeles area.
A native of Los Angeles, Dr. Bell received his undergraduate training in Santa Barbara, California, at Westmont College, graduating with a degree in Biology. His graduate medical school training was at The Chicago Medical School/University of Health Sciences. He went on to complete his residency in Emergency Medicine at UC Irvine Medical Center. After his residency, Dr. Bell was on staff at numerous Southern California hospitals in various roles, including staff emergency physician, medical director, Medical Executive Committee member, as well as board member. He practiced medicine for two decades before focusing his full attention to the management of healthcare.
Dr. Bell has been a fellow of the American College of Emergency Physicians since 1998 and a diplomate on the American Board of Emergency Medicine.
Now, he is an active member of the American College of Emergency Physicians (California Chapter), Los Angeles County Emergency Medical Directors Association, California Medical Association, and the American Medical Association.
He serves on various boards including the Marconi Foundation, Huntington Beach Hospital, and Goals for Life.
In his free time he teaches physician leadership skills in healthcare administrative management, and mentors physicians in the area of business development. He has published various articles on topics such as pediatric cardiology, nutrition, and emergency medicine reimbursement, and frequently lectures on subjects most interesting to him and useful to medical professionals worldwide.
When he is not working, he enjoys cycling, rugby, traveling with his family, and surfing with his sons.
Nick Orzano
Founder and Director
Nick Orzano is the Co-Founder and Co-President of Pipeline Health. His primary responsibilities are on transaction structures, due diligence, underwriting, and portfolio management.
He previously served as Director at Paladin Capital, LLC a boutique investment bank in Los Angeles and executed over $700MM of transactions, including over $400MM in the healthcare industry.
Nick started his career in investment banking and focused on turnaround deals of distressed or bankrupt entities. During this time, he encountered several healthcare companies and hospitals that were in need of a reorganization and while doing so, gained significant insight into the healthcare business space.
This niche experience is what sets him apart within the industry and made him well-suited to take the reins at Pipeline while working collaboratively with the CFO and other decision makers. Nick's highly focused skill has enabled Pipeline to have a more versatile and well-rounded management team with a depth and breadth of experience that isn't easily found at other large hospital ownership groups.
This creativity and agility came into play in their most pressing time last year. Nick was able to use his business acumen and negotiation prowess to identify ways to stay ahead of the many extreme challenges brought on by the pandemic that affected their operations. He found ingenious ways to get the tools they needed to continue to successfully treat patients as well as ensure that their medical staff had the essential resources that were necessary to keep moving forward.
Nick holds BS degrees in Finance & Banking, Real Estate, and Economics and an MBA from the University of Missouri.
B. Joseph Badalian
Chief Operating Officer
B. Joseph Badalian joined Pipeline Health System as Chief Operating Officer in September 2021.
With nearly two decades of healthcare/hospital management experience, Joe is a seasoned executive with a strong record of operational, business development and turnaround success. In his most recent role as Executive Vice President of AHMC Healthcare, Inc., his responsibilities ranged from operational oversight to turnaround endeavors geared to further enhance AHMC's long-term strategic objectives.
Prior to joining AHMC, Joe served as Corporate Chief Operating Officer of Verity Health System. In his role as COO, he was responsible for the operations and turnaround of a multi-facility private equity-backed healthcare organization with revenues of $1.5B. His contributions led to operational and financial improvements in many areas including labor efficiency, clinical quality, patient/physician satisfaction and business development.
Joe joined Tenet Healthcare in 2003 and held executive roles at various California hospitals including: Fountain Valley Regional Medical Center (CEO), Lakewood Regional Medical Center (CEO), Twin Cities Community Hospital (COO) and USC University Hospital and USC Norris Cancer Hospital. During his time at Tenet, his hospitals were recognized for exemplary clinical quality and outstanding operational and financial performance earning him and his team four distinct Tenet Circle of Excellence Awards.
Prior to his career in health care, Joe worked for Arthur Andersen, LLC. He earned his California CPA license (not renewed) and worked in three separate disciplines–taxation, financial audit and business consulting.
Joe earned his Bachelor of Science degree in Business Administration from California State University, San Bernardino, and his MBA from the University of Southern California. He also attended Harvard University's prestigious Advanced Management Program.
Bob Allen
Chief Financial Officer
Robert Allen has more than 25 years of executive-level experience in the healthcare industry. His versatile skill set includes roles at stand-alone facilities in both for-profit and not-for-profit organizations in the Southern California market.
Prior to joining the team at Pipeline Health in November of 2020, he served as Global Group Chief Executive Officer, President, and CEO of CHA Hollywood Presbyterian Medical Center. Robert has also previously held CFO positions at Keck Medical Center of USC, California Hospital Medical Center, Valley Presbyterian Hospital, and Sherman Oaks Hospital & Health Center.
During his time at CHA HPMC, he successfully grew the net patient revenue by 26.3% and surgical volumes increased by 32.8%. Robert led CHA HPMC during a period of the quick growth and wide expansion of the hospital campus, successfully established new service lines of ophthalmology and orthopedics, and upgraded to cutting-edge technology such as da Vinci Xi Surgical System and CORI surgical robotics system.
Previously, he served as the University of Southern California Health System CFO. During his time at USC he planned and coordinated a $100 million turn-around which helped to lead the three hospitals and 800-physician medical group to financial stability.
With his comprehensive professional history in the healthcare financial sector, he's well-positioned to push forward Pipeline's custom-built operational model that strives to bring clinical excellence, operational efficiency, and financial stability together for improved services to the communities across the country in which they serve.
Robert earned his undergraduate degree in Business Administration with a specialization in accounting from The Cal State University and a Master of Business Administration from Pepperdine University.
Traci Bowen
Chief Human Resources Officer
Traci is an accomplished and seasoned leader in the field of Human Resources and Human Capital Management. Traci brings a strategic and methodical approach to the development and scaling of the HR function. Her innovative practice has led growth stage companies, including Encoda Systems, Adeptus Health, OB Hospitalist Group and TridentUSA Health Services, through successful IPOs and corporate turnarounds.
A career HR leader, Traci brings a deep functional understanding of the practice of HR in the corporate environment. More importantly, she has repeatedly collaborated with her C-suite peers to align the HR function to address near and long-term organizational goals and growth initiatives.
A hallmark of Traci's career has been her ability to build strong, high performance HR teams and foster corporate cultures. As a result, her team have been instrumental in her corporations earning "Best Places to Work" awards along with Guardian of Excellence Awards (Press Ganey) for four (4) straight years. Traci's leadership has delivered quarter over quarter results, achieved growth targets and built stakeholder value.
Meghan Bisping
Chief Information Officer
Bisping brings a deep knowledge of IT systems to her role, along with 12 years' experience in clinical care as a physical therapist. She joined the Pipeline corporate IT team in February as Chief Clinical Informatics Officer. In that role she has had a wide scope of responsibility for overseeing all aspects of clinical, departmental and revenue cycle information systems to ensure optimal operations and service delivery.
Bisping and her team will continue to enhance the functionality of Cerner and all its facets. She will supervise additional enhancements to our security protocols, migration to cloud and innovation adoption.
Prior to serving in that role, Bisping held the position of Director of Clinical Informatics for Pipeline's Chicago market. Before that she worked at West Suburban Medical Center as Director of Rehabilitation and then as interim Director of Operations at West Sub's River Forest Campus.
She earned a bachelor of science degree in exercise science and a doctorate of physical therapy degree, both from Marquette University.
Bob Frank
Chief Medical Officer
Bob is a board-certified cardiothoracic surgeon, health care executive and entrepreneur with over 25 years of broad experience encompassing clinical practice, health plan management, hospital leadership, academic medicine and medical group leadership.
He has deep experience in leading quality initiatives in multi-hospital systems. In his work at the Ochsner Medical Center-West Bank, for example, Bob led projects that culminated in the hospital being named a 2011 HealthGrades Distinguished Hospital.
Bob will work with physicians, nurses and other leaders across the Pipeline hospitals to develop an effective and sustainable strategy for improving the quality of the care delivered. His plans include a focus on engaging physicians, empowering nurses and implementing standardization in our metrics, best practices, response times and more.
A graduate of Brandeis University with a bachelor's degree in biology, biochemistry and general science, Bob earned his medical degree from Hahnemann University. He completed adult and pediatric cardiothoracic surgery fellowships at Columbia Presbyterian Medical Center.
Bob has dedicated much of his career to serving communities facing the same challenges that the Pipeline communities face. He advocates for connecting with the community, engaging faith-based organizations and community leaders to address local health care needs.
Jane Brust
Vice President, Marketing and Communications
Jane brings deep experience in hospital system marketing and communications, including brand development, media relations and crisis communications, social media strategy, website development and community engagement, among other program areas.
She previously worked with Pipeline CEO Andrei Soran at Verity Health, where Jane served as Vice President for Marketing and Communications. There she implemented a multi-hospital branding and advertising strategy, including cultivation of important community partnerships, working closely with each hospital CEO.
Jane's deep experience also includes leadership of marketing and communications programs at Cedars-Sinai Health System, USC Keck Medicine and M. D. Anderson Cancer Center.
More recently, Jane led her own consulting business, serving a variety of health care organizations, small businesses, nonprofit organizations and entrepreneurs.
Jane's educational background includes a bachelor of arts degree in journalism from Texas A&M University. She lives in South Pasadena, CA, with her husband Chris Glaeser.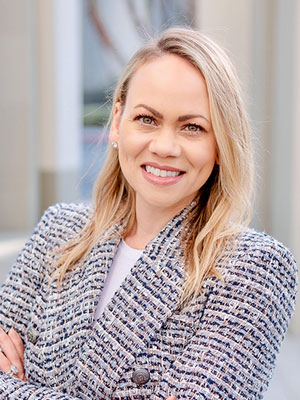 Brittany Whitman, Esq.
Corporate Counsel
Brittany Whitman, Esq. serves as Corporate Counsel for Pipeline, where she is responsible for advising the Board of Managers and senior management on legal and regulatory matters. She also oversees the legal operations for the Pipeline enterprise. Previously, Brittany had served as Corporate Counsel for Pipeline Los Angeles (Avanti Hospitals) for over four years.
Prior to joining Avanti Hospitals, Brittany worked at a boutique law firm specializing in the provision of outside general counsel services to health care companies, including physician groups, ambulatory surgery centers, and management service organizations.
Brittany earned her juris doctor degree from Loyola Law School, Los Angeles. She is admitted to practice in California and Arizona.
Edward Gyimah
Head of Compliance
Edward Gyimah is the Vice President for Internal Audit Services and Chief Compliance Officer.  Edward leads a group tasked with providing independent and objective evaluations of company financial and operational business activities and is responsible for monitoring overall compliance with regulatory matters. Edward brings nearly 20 years of healthcare leadership experience with roles in Finance, Audit and Compliance.